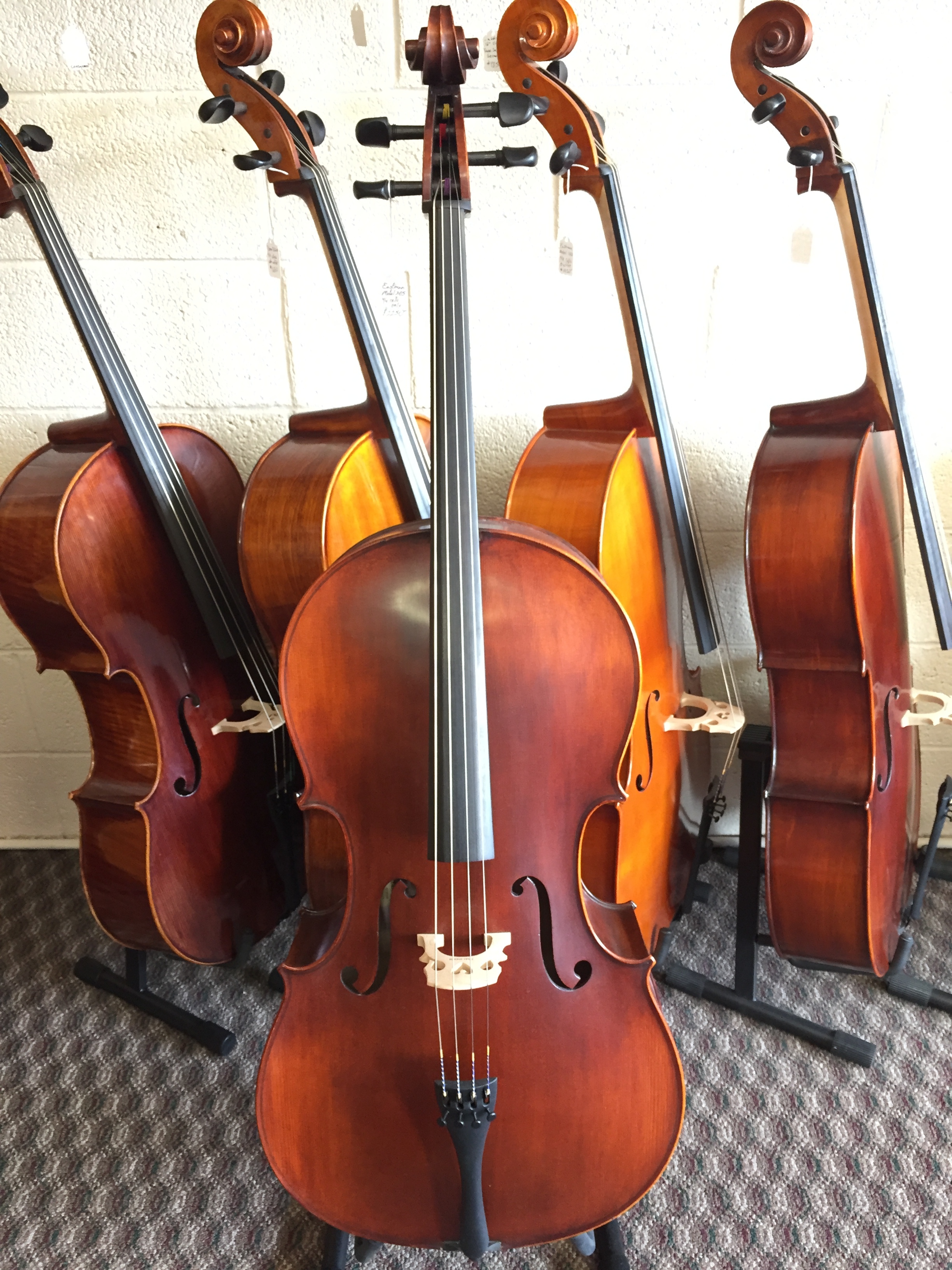 4/4 Eastman 205 Cello
The first model in our Andreas Eastman series demonstrates our commitment to utilizing quality tonewoods and expert hand-craftsmanship. This step-up model is of such high quality that some luthiers who have evaluated these instruments have believed them to be professional instruments with high price tags!
Entirely hand-crafted of well-seasoned, select tonewoods

African ebony fingerboard and hand carved pegs

Attractive and durable hand-applied antiqued amber varnish

Wittner cast composite tailpiece with 4 fine tuners

Outstanding sound quality!
sale